Medulin Boat Excursions - Services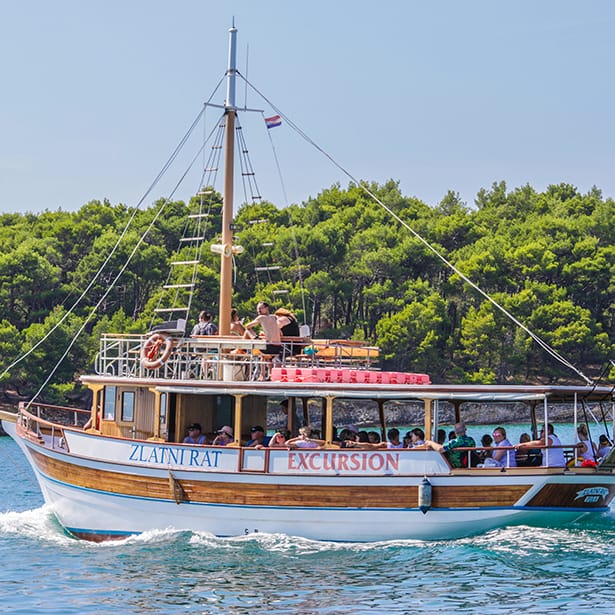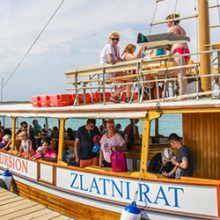 FISCH PICNIC – m/b Zlatni rat
One of the best ways to get to know and experience Medulin and its archipelago is our half-day excursion by boat. As a welcome to our boat excursion the guests will be offered a refreshing beverage, a juice, water, an aperitif. First we take a slow panoramic sail toward the famous Cape Kamenjak Nature Park, where we stay half an hour (30 min) swimming and visiting the cave secluded in the cliffs of the Cape Kamenjak, the Golumbera cave. Together, under the supervision and support of our staff, you can visit the interior and see the cave.
TAXI BOAT MEDULIN Taxi and transport of passengers
Our Taxi Boat Medulin takes you to a desired destination every day. With the departure from Medulin, you can sail to an isle of your choice on an easy panoramic tour while listening to the sea sounds and absorbing the sun's rays.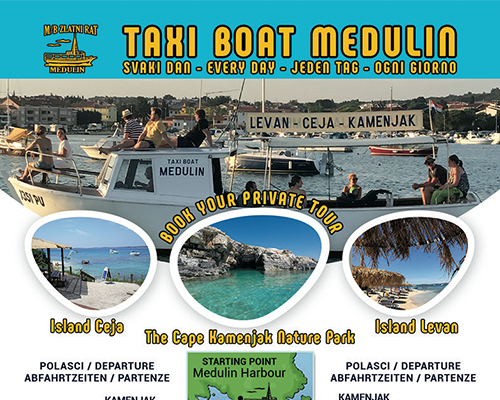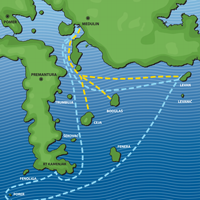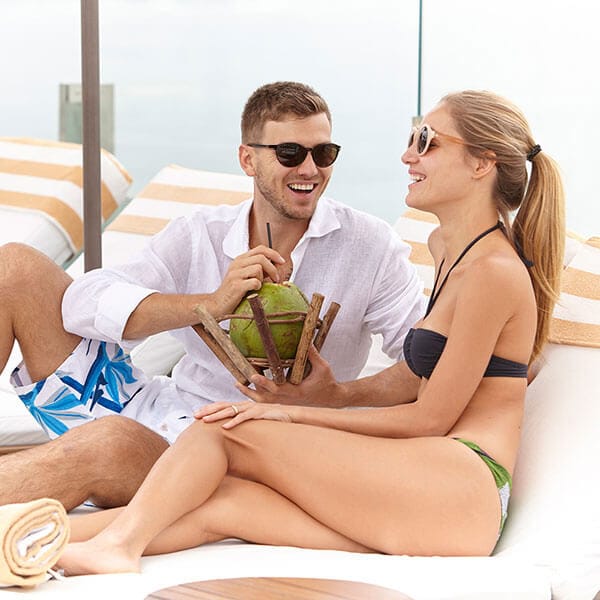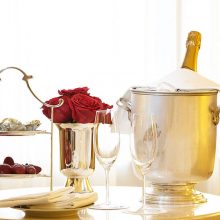 A private excursion, weddings, bachelor & bachelorette parties, boat renting or team building. All the excursions in the VIP offer can be organized according to your wishes, as well as the time of departure and return, in order to adapt to your schedule during your vacation. If you have some special suggestions or wishes, feel free to contacts us and ask for an offer.
Sunset Romantic Excursion
A romantic boat ride at sunset with a search for dolphins. 
Treat yourself to a unique experience and spend an unforgettable evening listening to romantic music live.  Finish your day enjoying the wonderful scenery of the Medulin archipelago, the Porer  lighthouse and the Cape Kamenjak nature park which will take your breath away. Take brilliant photos, enjoy a night swim or just relax and have fun! 
The tour includes: dinner, open bar (wine, water, juice) and live music on open deck.